We Specialize in Transporting Cars
Welcome to JBH Worldwide, a fully licensed Freight Forwarder and Customs Broker that specializes in Auto and Heavy Equipment Export Shipping to numerous ports all over the world.
Located in central New Jersey, we are your experienced Customs Clearance Professionals for your export shipping and import shipping needs. We offer either open or enclosed trailers to fit the needs of your vehicle. We also offer door to door transports. This provides safety and convenience to you. We can have most vehicles picked up within 72 hours and delivered directly to your location.
Open Trailer Transportation
Open trailer transport is a good choice for moving your vehicle if it is going a relative short distance or needs to be loaded onto a RoRo (Roll-On Roll Off) Ship. Most times, your car will be secured to the trailer by its tires to prevent any wear on the rest of the car.
Enclosed Vehicle Transportation
An enclosed vehicle transport is a good option for vehicles of high value such as antiques, classics exotic cars or sports cars. Your vehicle will be protected from the weather and from road debris such as rocks, dust and dirt. Vehicles with low ground clearance are also better suited to be delivered by enclosed vehicle transport. This method of transportation offers an additional layer of security compared to Open Trailer Transport.
No matter what option you choose, we make sure that each shipment is covered by insurance and the necessary paperwork is completed.
Shipping By Rail

Shipping your car by rail can be one of the most economical methods but may not be available in every location. Check with us to see if there is a Rail option available in your city. This method is extremely safe method of transportation and is used by most car manufacturers and dealers.

International Shipping: RoRo and Container Ocean Freight
There are three parts to an International cargo's journey. Getting to the port, sailing across the ocean and getting from the port to the final destination. JBH Worldwide handles all stages of the journey.
For automobiles, we can arrange shipment by RoRo Ship or on a container on an Ocean Freight Ship. Let us find the most economical and efficient method that's perfect for your vehicle, your budget and your location.
Special Ocean Freight Rates to West Africa
If you are looking to export a car from the United States to West Africa, have a look at our amazing rates!
Click here to view our West Africa Rates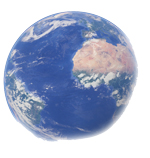 North American Service
These services are provided in All 50 States and throughout North America
Vehicle Transport
Enclosed Transport
Classic & Restored
Motorcycle
Boats
RV & Coaches
Modified Vehicles
General Freight
Heavy Machinery
Agricultural Equipment
Mining Equipment
Oil & Energy
Oversized & Overweight
Ocean Freight
Air Freight
Rail & Intermodal
Drayage
Customs Clearance
FDA Clearance & Certification
Inspections Prior to Shipping*
Warehousing
Dry Food/Goods
Temperature Controlled Cargo
Household Goods & Relocation Services
Import Services
If you require service not seen in this list please reach out to one of our agents and we can provide options for your specific shipping needs. We are not limited to what you see listed.
Contact us today to learn more.