We Specialize in Heavy Machinery
When transporting heavy machinery to the port or to the final destination domestically, there any many factors that affect the rate. Using the correct equipment and trailer type can make all the difference to your budget. We have the knowledge of which equipment fits best on the the right type of trailer for each load. We know the "tricks" that will maximize the space available and give you the best price. We simplify the complicated process of making sure your machinery arrives on time and in budget.
When exporting heavy machinery internationally, you can choose two methods, RoRo (Roll On/Roll Off) or Container Shipping. Our extensive partner network Is available to handle all services listed below.
JBH Worldwide offers:
Container and RoRo modes of shipping
Dismantling and containerization of your machines
Machine Cleaning & Repairs
Machinery Inspections that include: Serial Number Verifications, Photos, Video & Detailed Mechanical Checklist Reports
Letters of Credit, Certificates of Origin & Legalization
Customs Clearance at every USA Port of Entry
Tracking is available for your cargo
Containerization off all types of products, even large Caterpillar Export Shipping Loads
We are able to have most loads picked up within 72 hours.
Why Containerize?
Convenience:
Less paperwork and less hassle at the port are two reasons why shipping anything in a container is far easier and more convenient than other forms of shipping. Delivery on the receiving end is easier too. There is no need to arrange for specialized transport once your item has arrived at its destination.
Reliability:
Container shipments are easy to schedule. These shipments can be easily tracked from ordering to loading to placement on the vessel and to delivery at the port of destination.
Security:
Containers offer improved security compared to other types of international shipping. Once the container is closed and sealed, your shipment will be protected against both theft and damage. Access to containers during storage and shipment is severely restricted, so chances for theft and vandalism are very limited.
Cost Savings:
The biggest advantage of containerizing is the cost savings you can enjoy compared to shipping by other means. History has proven that containerized shipping is the most cost effective means of delivering equipment and goods worldwide. Don't assume your equipment won't fit in a container. Call us to with the type, dimensions and weight of your equipment so we can use our knowledge to see if it will fit.
Heavy Machinery Image Gallery
Come see some of the heavy and oversized equipment that we have shipped in our image gallery
Click this link to view the gallery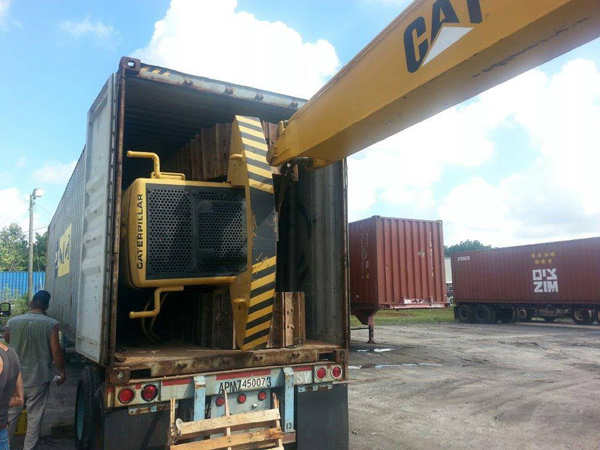 >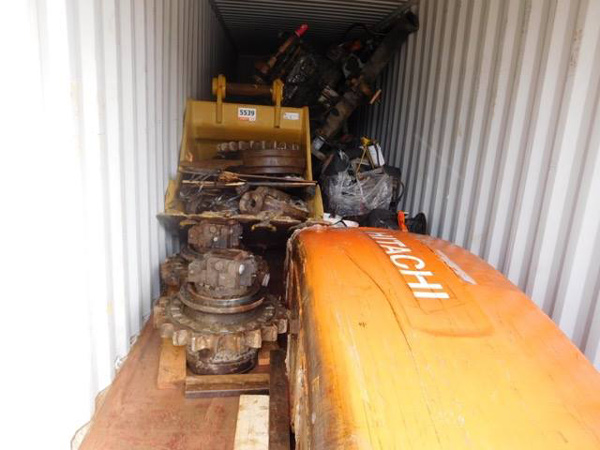 North American Service
These services are provided in All 50 States and throughout North America
Vehicle Transport
Enclosed Transport
Classic & Restored
Motorcycle
Boats
RV & Coaches
Modified Vehicles
General Freight
Heavy Machinery
Agricultural Equipment
Mining Equipment
Oil & Energy
Oversized & Overweight
Ocean Freight
Air Freight
Rail & Intermodal
Drayage
Customs Clearance
FDA Clearance & Certification
Inspections Prior to Shipping*
Warehousing
Dry Food/Goods
Temperature Controlled Cargo
Household Goods & Relocation Services
Import Services
If you require service not seen in this list please reach out to one of our agents and we can provide options for your specific shipping needs. We are not limited to what you see listed.
Contact us today to learn more.