We handle ALL the shipping details
At JBH Worldwide, we know you want to get your cargo to its destination quickly. That's why we work with a wide network of land, air and ocean carriers to transport your goods as efficiently as possible and at a great rate. We specialize in shipping automobiles and heavy machiney as well as other types of cargo such as consumer goods, commercial products, food and beverages, products requiring refrigeration, over-size and Out Of Gauge equipment as well as other vehicles.
JBH Worldwide is a fully licensed Freight Forwarder and Customs Broker that arranges shipment for:

(Click on any image below to read more)

Automobiles
Call us to ship your car from door to door, anywhere in the continental USA and Canada. We check every driver with the FMCSA every time they execute a load for us to make sure their license is valid and that their insurance is current, with a minimum of $100,000 in cargo coverage.
We also offer Auto RoRo (Roll On, Roll Off) shipping or Container Shipping for export, depending on your vehicle's value and needs. Contact us for excellent rates and timely service.
Heavy Machinery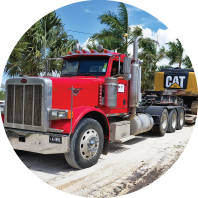 Big equipment and large construction vehicles require extra consideration when transporting them domestically and internationally. We specialize in repair, cleaning, containerization, customs and license paperwork for heavy machinery. We make sure each piece of equipment is properly cared for and insured prior to shipping.
Oversize Equipment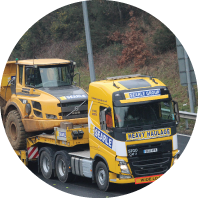 Shipping Oversize Equipment and Out Of Gauge Cargo is a complicated and time-consuming process unless you have the specific knowledge and experience for this specialty. JBH Worldwide has the knowledge and experience, providing the most cost-efficient way to transport Oversize and Out Of Gauge Cargo. Provide us with the correct dimensions, weight, and handling instructions, and we can give you a total rate to transport and ship your cargo to any destination worldwide. There are instances where shipping these units needs more than just picking them up and delivering them.
Commercial Goods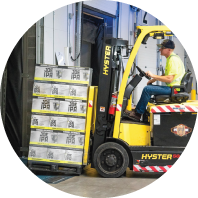 We arrange shipment of goods from factories and dealers internationally and domestically. To help keep your goods profitable, we find the most efficient method of transportation (Inland, Ocean Freight or Air) as well as different container sizes to meet your budget (Less than a container load or Full Container Load). We handle all customs clearance paperwork in-house to steamline its arrival at the border and provide tracking so you know when to expect your shipments.
Food and Beverages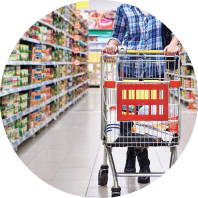 If you need to import or export food and beverage products, give us a call. We can handle all the details to meet FDA regulations and requirements and ensure that all the paperwork is in place before inspection. We offer FTL and LTL options for your specific freight needs. This gives you the ability to only pay for the space on the trailer that you need. We have an extensive list of partner agents throughout the world to assist with the transportation of your cargo once it reaches the destination port.
Refrigerated Goods
When you have goods that require refrigeration or climate control, call JBH Worldwide to get your shipment to its destination safely. We are fully certified with C-TPAT to ensure shorter waiting times for deliveries, registered with the FDA and can get your cargo refrigerated containers to prevent spoilage. Perishable foodstuffs and other goods that are sensitive to temperature need proper care when transported. The two main concerns with this type of cargo is Time and Temperature. JBH Worldwide takes care of these two concerns so your goods arrive in good shape.
Our Mission
Our mission is to ship your vehicle, machinery, household goods, food & perishables and other commidities as safely, efficiently and cost effectively as possible.
We provide a seamless process from quoting to final delivery of cargo. We can do this because we handle EVERY aspect of the shipping process in-house. This save you stress, money and ultimately, time!
Licensed and Certified by:
U.S. Customs
and Border Protection
U.S. Customer and Border Protection


US Customs Broker License: 28434

FMC - Federal Maritime Commission


License #022523NF

IAC - Indirect Air Carrier (US Department of Homeland Security) - TSA
License #NE1511006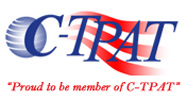 C-TPAT - Customs-Trade Partnership Against Terrorism
SVI#: 3b4838ee-97e1-4dce-9daa-0215c7f5f1bc
FMCSA - Federal Motor Carrier Safety Administration
License #MC-843754-B
National Motor Freight Traffic Association's Standard Carrier
Alpha Code #JBHW (Trucking)
Alpha Code #JBHD (International Sea Shipping)
FDA - US Food & Drug Administration
North American Service
These services are provided in All 50 States and throughout North America
Vehicle Transport
Enclosed Transport
Classic & Restored
Motorcycle
Boats
RV & Coaches
Modified Vehicles
General Freight
Heavy Machinery
Agricultural Equipment
Mining Equipment
Oil & Energy
Oversized & Overweight
Ocean Freight
Air Freight
Rail & Intermodal
Drayage
Customs Clearance
FDA Clearance & Certification
Inspections Prior to Shipping*
Warehousing
Dry Food/Goods
Temperature Controlled Cargo
Household Goods & Relocation Services
Import Services
If you require service not seen in this list please reach out to one of our agents and we can provide options for your specific shipping needs. We are not limited to what you see listed.
Contact us today to learn more.